(Catherine Deneuve in Le Parapluies de Cherbourg)
Dear friends,
Its been stormy around these parts. It may "never rain in southern california…" but it shoure does rain up north. Local news stations are fearmongering it up; FLOODING! DOWNED POWER LINES! STORES ARE OUT OF BATTERIES! NO MORE TWINKIES! And the roads make for some pretty nasty driving, ugh. Good thing I can rely on my private pop-o-copter to get me from my studio in the Swiss Alps to my Sactown shack. And also, good thing I've put together almost an HOUR'S WORTH OF SONGS ABOUT INCLEMENT WEATHER! We at P&C guarantee you will enjoy losing yourself in this blustery soundscape, especially if you're warm and dry inside. In the off-chance that you're listening to this popcast in the rain on a transistor radio, we would actually advise you to head under shelter to avoid electrocution*. The last thing I will mention is that I'm really bummed I forgot to include the Who's "Love Reign O'er Me" in this popcast. That, and I really wish I was sipping a hot toddy right now (lé sigh..).
*P&C Laboratories is not responsible for reckless popcast enjoyment
1. I Love The Rain (Stormy Weather Mix): (The Real) Tuesday Weld
2. I Love London in the Rain: Blossom Dearie
3. Here's That Rainy Day: Astrud Gilberto
4. Pitta Patta: Ernie Smith
5. Early Mornin' Rain: Peter, Paul & Mary
6. More Than Rain: Tom Waits
7. In The Rain: The Dramatics
8. Bug Rain: Looper
9. The Sound of Rain: The Go-Betweens
10. Rain: The Chills
11. Rainy Season: Howard Devoto
12. Tahiti Rain Song: Cocorosie
13. After The Rain: Little Dragon
14. Dilindam: Stereo Total
15. Purple Rain: Prince
16. Pitter-Patter Interlude: Lullatone
Audio clip: Adobe Flash Player (version 9 or above) is required to play this audio clip. Download the latest version here. You also need to have JavaScript enabled in your browser.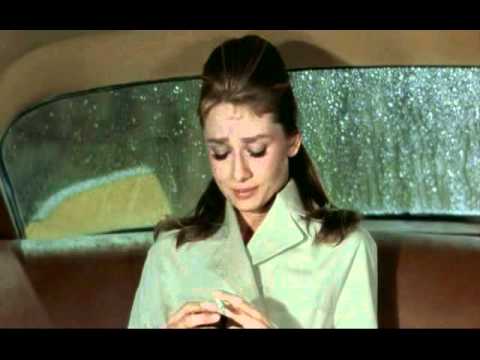 just for fun, here's one of my favorite cinematic rainy scenes.